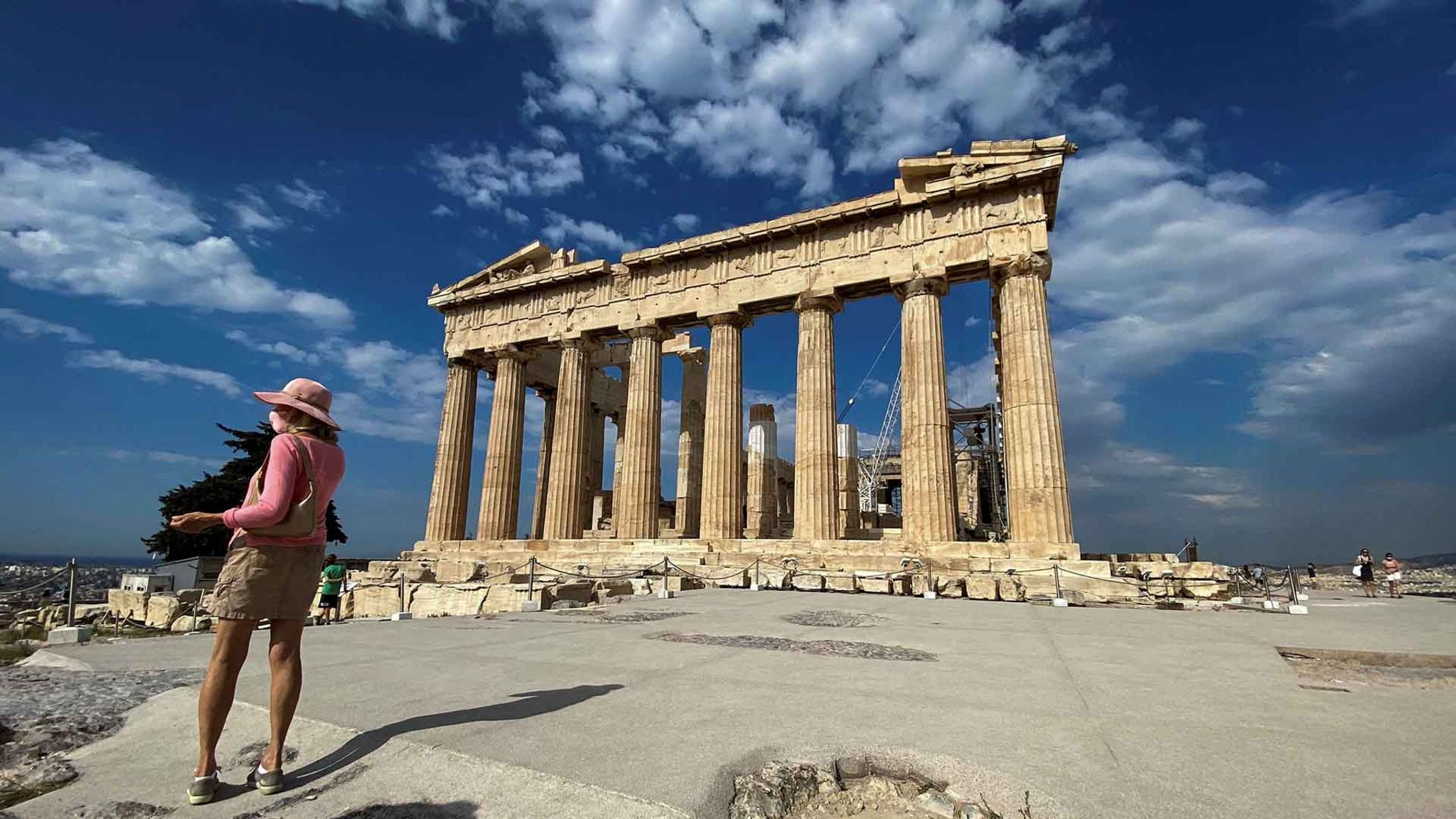 The pace of Europe's Covid-19 vaccination campaign has picked up and in many countries infection rates have been falling.
Lockdowns are gradually being eased as the summer tourist season gets under way, and there are plans for an EU-wide digital vaccination certificate to be in place by 1 July.
France
Nationwide curfew ended on 20 June, 10 days earlier than planned. Face masks are no longer required outdoors.
Restaurants, cafes and bars can serve customers indoors, with 50% capacity and up to six people per table.
Standing concerts will resume on 30 June and nightclubs on 9 July (with 75% capacity). People attending will need a health pass which shows either full vaccination, a negative test within the previous 72 hours, or else a previous coronavirus infection.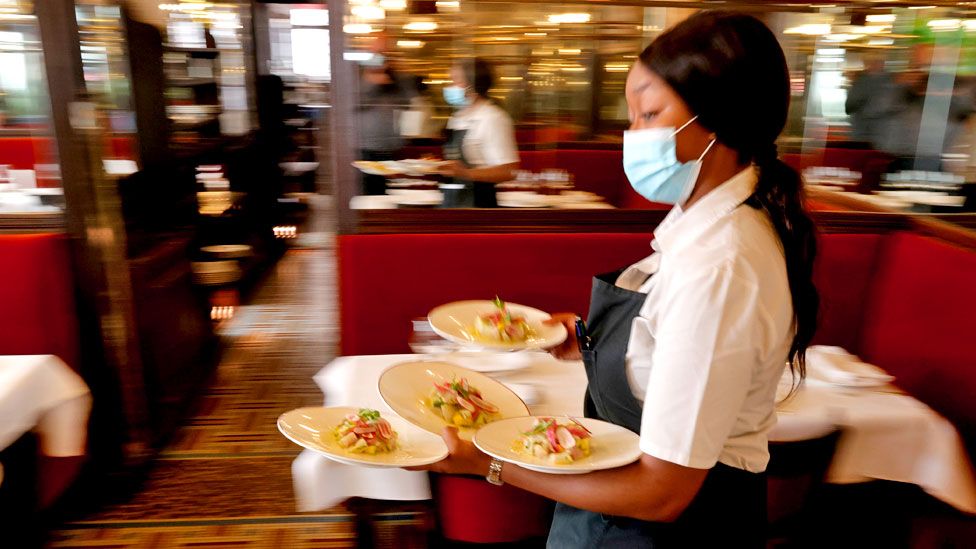 Germany
Restaurants, bars, beer gardens, museums, hotels and concert halls have reopened.
Local authorities can impose stricter rules in high infection rate areas.
From 30 June, working from home will no longer be compulsory.
Italy
On 21 June, Italy's curfew was scrapped and the whole country, except for the northwest region of Valle d'Aosta, became "white zone" - the country's lowest-risk category.
Nightclubs and discos are also closed.
Denmark
All indoor businesses, with the exception of nightclubs, are open.
This shows - either on a phone or on paper - that you have been vaccinated, previously infected or that you have had a negative test within 72 hours.
Greece
The Greek government is welcoming tourists from many countries, if they are fully vaccinated or can provide a negative coronavirus test.
Face coverings must be worn in all public places and there is a curfew from 01:30-05:00, but bars, restaurants, museums and archaeological sites are all open.
Poland
Cinemas, theatres, museums and restaurants are open at 50% capacity. From 26 June, this increases to 75%.
Nightclubs and discos will also be allowed to reopen, with a limit of 150 people.
Face coverings must be worn in enclosed spaces and 1.5m social distancing observed.
Spain
Shops, bars, restaurants and museums are open, although face coverings remain compulsory in most public places.
Nightclubs can now reopen in parts of Spain with low infection rates.
In Barcelona, they are restricted to 50% of capacity and can stay open until 03:30 - dancers have to wear masks.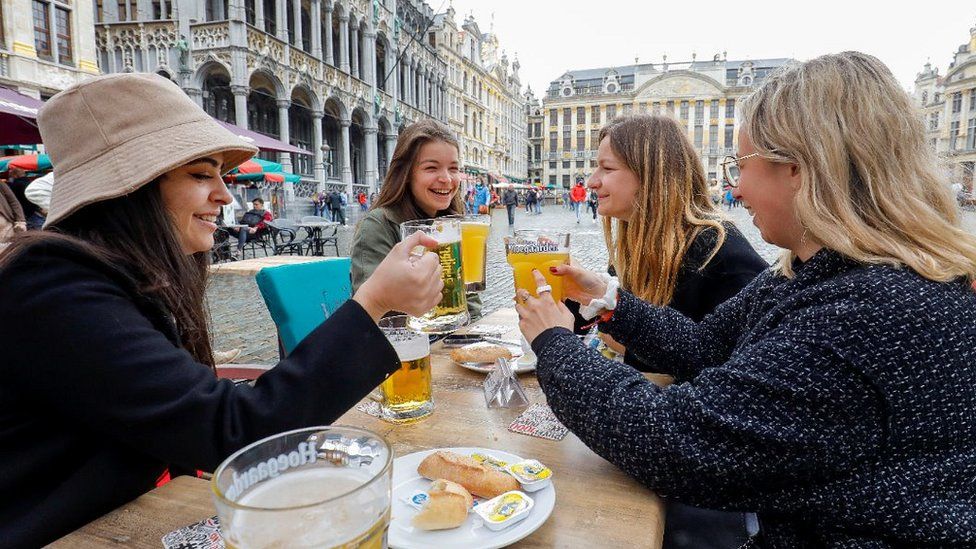 Belgium
Shops, cinemas, gyms, cafes and restaurants are open, with restrictions. Households can invite up to four people inside.
From 1 July, working from home will no longer be mandatory, if the situation continues to improve.
Cultural performances, shows and sports competitions can also go ahead, with limited numbers, and more people will be allowed at weddings and other ceremonies and parties.
Portugal
Bars and nightclubs remain closed, and it's illegal to drink alcohol outdoors in public places, except for pavement cafés and restaurants.
Alcohol cannot be sold after 21:00 unless it is with a meal.
Restaurants, cafes and cultural venues have to close at 01:00 and have capacity limits.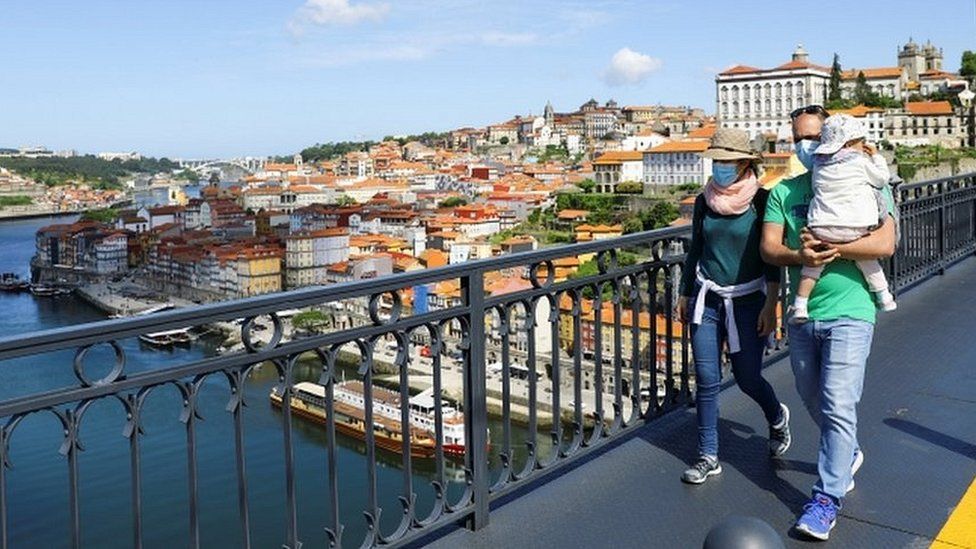 The Netherlands
Restaurants, cafes, museums and historic buildings have reopened with capacity limits.
Alcohol can be sold after 22:00, and nightclubs can open, with an entry pass system.
Events held in public venues such as cinemas, conference centres and concert halls will be allowed, subject to social distancing.
Masks will no longer be compulsory except on public transport, airports and in secondary schools.
Republic of Ireland
Outdoor services in restaurants and bars returned in June. Theme parks, funfairs, cinemas and theatres, gyms and swimming pools, have reopened as well.
From 5 July, restaurants and bars will be able to serve customers indoors. Weddings and other indoor events for up to 50 people will be permitted and the numbers at outdoor organised events will increase.
Sweden
Since June, pubs have been able to stay open until 22:30 and more people are now allowed at sports events, outdoor concerts, cinemas and markets.
On 1 July, limits on private gatherings will be raised, and the recommendation to interact with a small circle of people removed.
Further easing is planned on 15 July and in September.